NBDA offers consumer research results to retail members for $399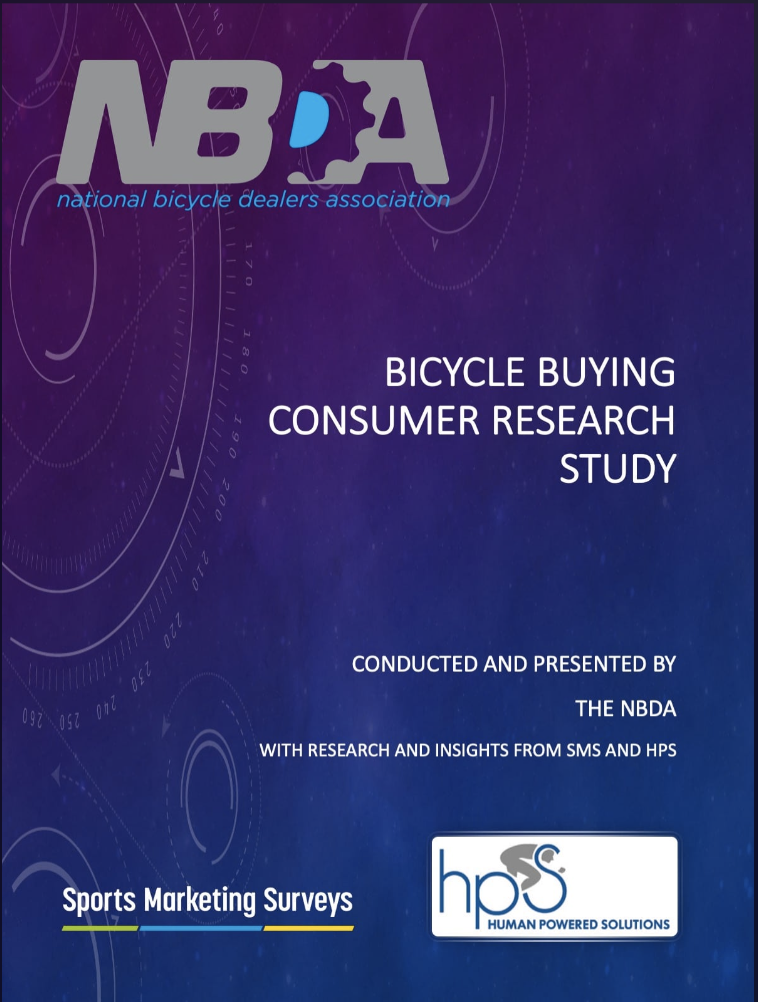 IRVINE, Calif. (BRAIN) — The National Bicycle Dealers Association is offering dealers the opportunity to purchase a report from its recent Consumer Shopping Study. A report tailored to group member retailers will sell for $399, much less than the $5,000 report offered to vendors.
The 2021 Consumer Bike Buying Research Study consists of 66 PowerPoint slides and an accompanying Excel file containing 27 columns and 174,854 cells of data, analyzed and prepared by Keith Storey and team of Sports Marketing Surveys.
The NBDA spent $35,000 on the report, a cost covered by sales to report sponsors, supplier buyers and retailers.
"What we are announcing today is the availability of the NBDA Bicycle Buying 2021Consumer Research Study version for bicycle retail members for $399, delivered as a .pdf file beginning this Wednesday, January 5." said Heather Mason, president of the dealer association.
"We realized that many retailers may not have the staff or the time to review and analyze the full Supplier Report in time for it to still be useful for the upcoming season and the business planning cycle We wanted to provide Bike Retailers with a compact and concise analysis of the full research report, with suggested actions and business-related tactics and strategies prepared specifically for Bike Store members by the Human Powered team. Solutions," Mason said.
The $399 cost for NBDA bicycle retail members includes access to a four-part educational series presented by the NBDA and Jay Townley, the resident futurist of Human Powered Solutions. The first webinar in this series, scheduled for January 19 at 1 p.m. ET, is open to all retailers and industry members, regardless of NBDA membership.
Parts two and three of the educational series are scheduled for January 26 and February 2 at 1 p.m. ET and are open to NBDA members and others who have purchased the consumer research study. Part Four is scheduled for Feb. 16 at 1 p.m. EST and is a panel discussion open to NBDA members and others who have purchased the study. The roundtable will feature Keith Storey, president of Sports Marketing Surveys and principal investigator and author of the research study.
More information: NBDA.com.